Welcome to Catnapin's
Spider Gallery
Longjawed Orb-weaver
order Araneae - infraorder Araneomorphae (true spiders) - family Tetragnathidae
---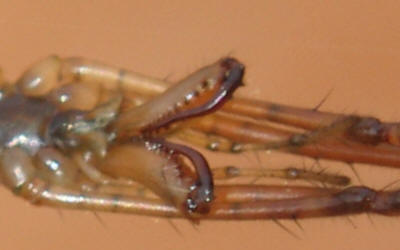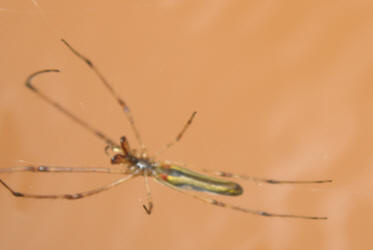 Spider built a horizontal web from a dock over a pond.
Longjawed Orbweaver Tetragnatha sp
1" body.
Photos taken in Taylor County, August 2008
---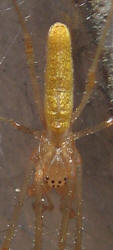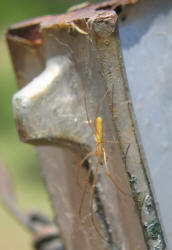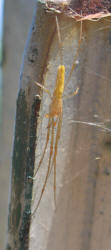 Longjawed Spider Tetragnatha sp.
3/8" long body. The spider was living at the top of an old T-post.
Photos taken in Taylor County, June 2007
---
Email:
critter"at"catnapin.com
to reduce spam, change "at" to @
please be specific
Copyright Notice: All photos are copyrighted and protected by the laws of the United States.
Unauthorized duplication for sale or distribution is prohibited.