Welcome to Catnapin's
Insect Gallery
Aphid
order Hemiptera - suborder Sternorrhyncha (plant parasitic) - family Aphididea (Aphids)
---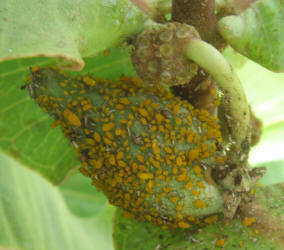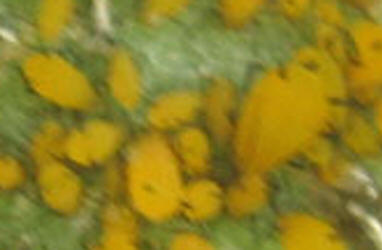 Infestation on Broadleaf Milkweed
Oleander Aphid Aphis nerii
Bright yellow body, black legs, black spines on abdomen. Eat oleander, butterfly weed, and milkweed.
Photo taken in Taylor County, August 2005
(Imported from Mediterranean)
---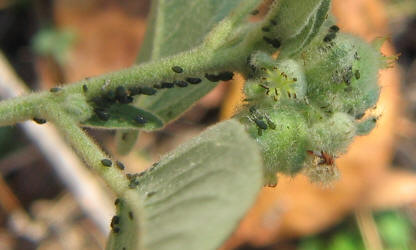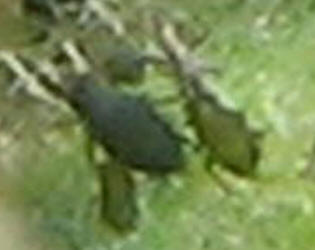 Infestation on Woolly Croton
? Common Name **zh 4** Scientific Name
Photo taken in Van Zandt County, November 2006
---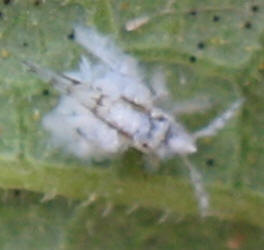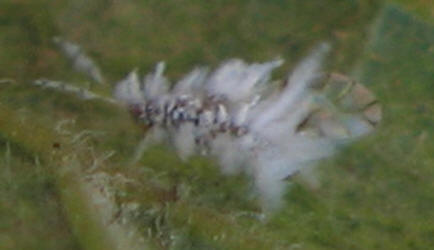 Asian Woolly Hackberry Aphid Shivaphis celti
Body about 1/8" long.
Photo taken in Taylor County, September 2005
(Introduced)
---
Email:
critter"at"catnapin.com
to reduce spam, change "at" to @
please be specific
Copyright Notice: All photos are copyrighted and protected by the laws of the United States.
Unauthorized duplication for sale or distribution is prohibited.