Welcome to Catnapin's
Mammal (Marsupial) Gallery
Opossum
order Didelphimorphia - family Didelphidae
---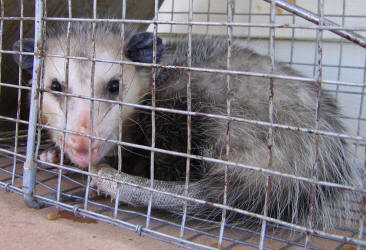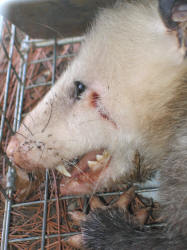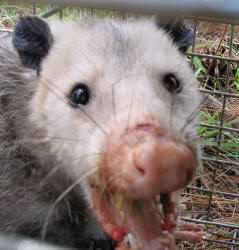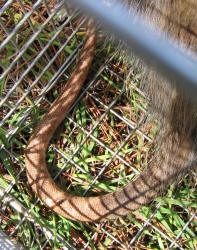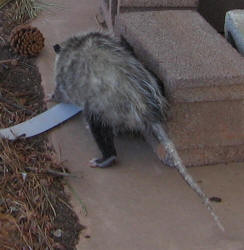 Virginia Opossum Didelphis virginiana
This guy got in our varmint trap. He was not happy, but he was released.
Photos taken in Taylor County, September 2006
(Native of Texas)
---
Email:
critter"at"catnapin.com
to reduce spam, change "at" to @
please be specific
Copyright Notice: All photos are copyrighted and protected by the laws of the United States.
Unauthorized duplication for sale or distribution is prohibited.