Welcome to Catnapin's
Insect Gallery
Scale Bugs
order Hemiptera, suborder Sternorrhyncha, superfamily Coccoidea
---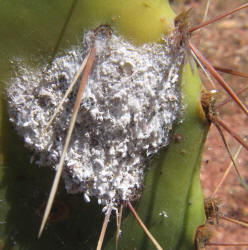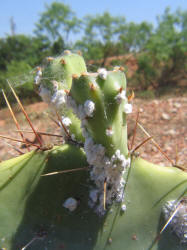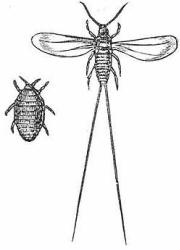 family Dactylopiidae
Red Dye Bug (Cochineal) Dactylopius coccus
This bug produces an environment that looks like waxy white mold. It is common on Prickly Pear. Adult females (1/8" long) never metamorphize into a form with wings, only the males grow wings (1/2" long).
Crushed bug juice make a carmine dye (crimson red) that is still used in permanent dye, food coloring, and other products.
Photo taken in Taylor County, Texas, June 2005
(Native of Texas)
---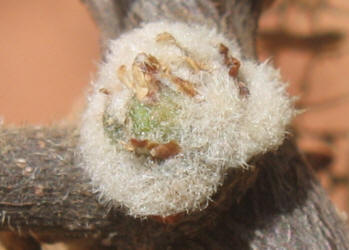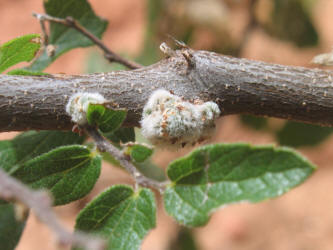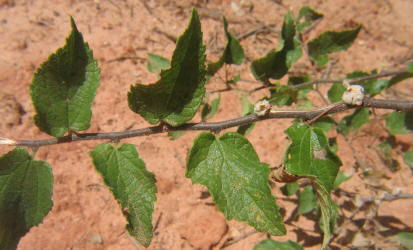 ? Common Name **zx 4** Scientific Name
This is probably a scale insect. White fuzz balls on nodes only of a young Net-leaf Sugar Hackberry. The clusters are about 3/8" wide.
Photo taken in Taylor County, Texas, July 2005
---
---
Email:
critter"at"catnapin.com
to reduce spam, change "at" to @
please be specific
Copyright Notice: All photos are copyrighted and protected by the laws of the United States.
Unauthorized duplication for sale or distribution is prohibited.