Welcome to Catnapin's
Bird Gallery
Perching Birds - Blackbird
order Passeriformes - family Icteridae (Jaundice Bird)
---
This family of birds have black plumage, often with yellow, orange, or red markings. They are natives of the Americas.
---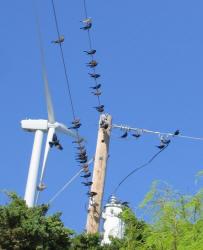 Red Winged Blackbird Agelaius phoeniceus
These birds fly in large groups. Males are black with a patch of red & yellow under their wing. The females are brown.
Photos taken in Taylor County, May 2006
(Native of Texas)
---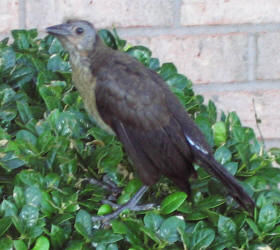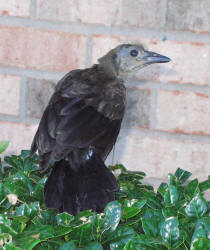 Juvenile, the mother was feeding it.
Brewer's Blackbird Euphagus cyanocephalus
Medium sized black bird. Male solid black with yellow eye. Female dark gray or brownish with black eye.
Male resembles a Grackle but with a short tail.
Photos taken in Taylor County, June 2009
(Native of Texas)
---
Email:
critter"at"catnapin.com
to reduce spam, change "at" to @
please be specific
Copyright Notice: All photos are copyrighted and protected by the laws of the United States.
Unauthorized duplication for sale or distribution is prohibited.